Jovanović Collars
---
Jovanovic Collars is a company anchored in the idea of strengthening the bond between dog and its owner. Handcrafted with care for detail of every creation, our products are made of the high quality material. Having in mind that every dog has its unique background story, we've given you the chance to personalize every item in accordance to your and your dog's needs. This synthesis between our artistry and underlying philosophy is what makes Jovanovic Collars the best collection of personalized products for dog trainers and dog enthusiasts.
---
About Us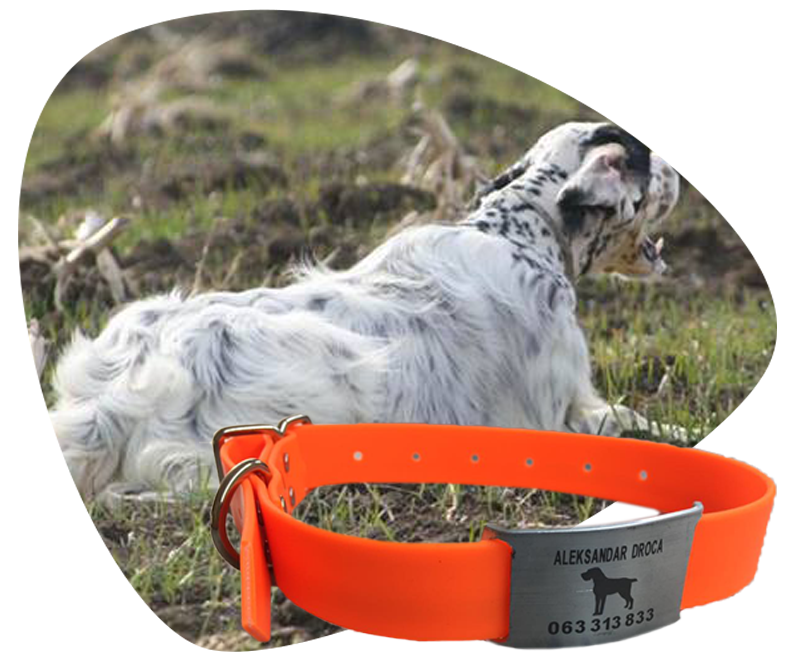 Unique Collar for a Unique Dog
---
Every dog comes with specific characteristics and background that dictates its breed. At the same time, every dog has its own story and distinctive personality.
We are well aware that no dog is alike, and that is why we've given you the opportunity to choose between different types of collars and leashes and personalize a product according to your dog's needs.
Shop Collars
Proud and Stylish Dog Owner
---
Our care for the dog extends to its owner. Here, at Jovanovic Collars, you can design your own vest from the ground up and personalize a jacket, polo shirt and keychains. Envision your perfect piece of clothing, share with us your design and we will manufacture it in line with your specific instructions.
---